We often forget the wonderful gifts each of us have and so this post is to remind us of our wonderful gifts most of us here use every day and so take for granted,
The gift of our sight. 
Below is a beautiful view of the sun through the clouds. My good friend Svein from Norway who takes amazing photo's gifted me this image a few weeks ago. His beautiful photo's of Norway can be found at his Blog  See Norway  
Time has been short to be creative this week on my blog.The poem below I wrote it originally back in 2008.  So I thought I would team up the photo and my poem

I am eternally grateful for the gifts given and I thank you All for sharing them with me.

Dark Sunrise.
Here I am at the morning rise
Where all I hear is the bird call cries.
Alone I sit and wait for the day
As I listen for you to come my way.
I feel the grass beneath my feet
As yet another day I greet.
The beats of wings I know fly by
As tears escapes away from eyes.
I smell the fragrance of the flowers
As I while away the hours
The coolness of the clouds above
The breath of wind as soft as doves.
The ruffles of my gown so blow
As in my darkness I do go.
For all of you can see this land
But in my eyes all is bland.
The beauty that you see each day
Don't take for granted this I say.
For some are born in darkened rooms
And all we see is black and gloom.
But I see all in my own way
Although for me it's dark in day
I sense the world through feel and touch
And fragrance too it means so much
My Dog to guide, my eyes to me
Right now he's gone to play you see.
His dedication will not cease.
My Inner vision, I am at peace
Sunrise for me maybe dark
But I know your soul, I feel your heart
So judge ye not those like me
My inward sight is my true key.
No different from you am I
Just because I see no sky
And yet I feel you turn away
For I was born 'Blind' this way
~~
© Sue Dreamwalker 2008-2016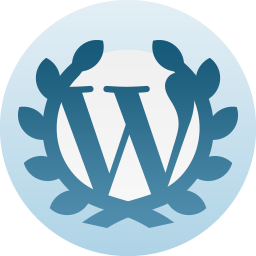 Happy Anniversary with WordPress.com!
You registered on WordPress.com 6 years ago.
Thanks for flying with us. Keep up the good blogging.
I started my blog in the days of Windows Live Spaces and transferred here to WordPress when it closed which happens to be my 6th Anniversary date of transferring here today
~Sue~