I have been very quiet and reflective of late, I've been observing, digesting, absorbing information from all kinds of sources. Just sitting in my own quiet space of contemplation as all around me unfolds.
We may think we know the world in which we live, until the world in which we live starts breaking apart. Then you peer into the cracks that you thought held the fabric of our civilisation together. Only to realise the glue that was holding it altogether was nothing more than your perception of what you had been taught and programmed to See.
I have been peering into those cracks and deep crevices for over Twenty Five years. Yet in all of those years of deep diving not only into my inner-core of my own faults, as I purged out past traumas of unconscious and subconscious emotions. But as I peered deeper within Earth's History, our Ancestors, and that which has been hidden from sight for thousands of years. I cannot even begin to express the deeper wounds, which many of us still have to purge out, that still have to surface. Nor can I even begin to tell you of the traumas and the horrors still happening to millions of innocents across our globe right now.  
This is a deeper write than many of my posts, but I need to write it. Because I need to expose those cracks, and flaws, because if I chose to ignore them I could not in all honesty face myself in the mirror, if I sat silently by while our Human Sovereignty of our rights as Human Beings, along with our freedoms and liberties which are being so severely threatened, and are being dismantled. And once taken, if we do not wake up, will be forever lost.  
My Sanctuary here is precious, and I in no way wish to contaminate it with negative thinking. But the Light of Day, also has the Dark of Night… We cannot live in the world of Light, ignoring the world of Darkness… We know that within this realm both exist.
Balance as I have always stated is the key within our dualistic reality. But a war has been waged, and we are now within this war. It is like no other war we have experienced within our past. This is a war on our Consciousness. It's a war on our Souls, it's a war on our Humanness our Spirits. It is a war on our Minds, and the weapons are not guns or rockets. The weapons being used are Phycological mind games.   And if you have not woken up to that as yet, I urge you to do your own research, do not take my word. In fact, I would sooner you didn't… Because everyone owes it to themselves to find out the truth for themselves. And see just how hoodwinked we have really become..
So why am I speaking these words right now? Because dear friends, I cannot keep silent, while I watch those Dark energies who are wanting to destroy our world of our freedom and liberties and our very humanness.  We know that only in the brightest of Light, expose's those Dark Shadows…. And our mission as 'Light Workers' not only involves spreading light. But it also involves exposing those shadows with our light.. 
Now is just such a time, when those Shadows are being brought to the surface as those who work in the Light bring them into the awareness of others.  So its time for me to step up, speak up, and if you do not agree that is fine… your path is yours to choose, just as mine is mine to choose. And you need read no further…. As yet we all have free will to choose.. But believe me, if these Mind Games continue without our becoming aware of what is behind them, then our freewill is in dire jeopardy. 
The uncovering of Darkness, is never easy to expose, for we would sooner see all that is good in the world. And yes, there is much goodness, but there is also so much that has been hidden from Humanity, that our awareness of seeing this evil for ourselves has become blinded by the indoctrination of our perceptions…
To show you what I mean, before I go further with part two of this series I will enclose a clip of falconry and how they train a bird of prey… And how the expression to Hoodwink someone came about.  And you will see just how easy it is to hoodwink a whole population 
Enjoy your weekend… Until next time in Part two where I speak about our own Shadow work and how we are finding ourselves being triggered. 
💖Much Love to you All… 💖 
Oh and just as I was about to press publish I got this message from WordPress I transferred my blog here ten years ago but I have been blogging since 2007.. How time is flying!… Make the most of Every Moment!  Each moment is precious!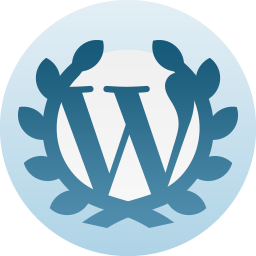 Happy Anniversary with WordPress.com!
You registered on WordPress.com 10 years ago.
Thanks for flying with us. Keep up the good blogging.